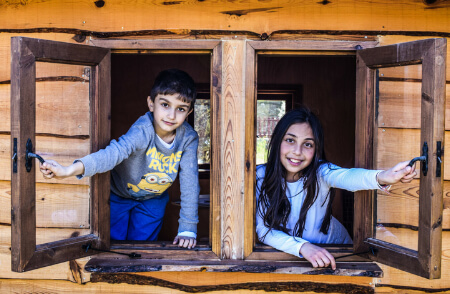 Through Jesus Christ, Methodist Children's Homes brings hope and healing to hurting children in Mississippi.
Methodist Children's Homes seeks to bring restoration to children and youth who have been neglected or abused. By the end of their time with us, we hope to see that they find reconciliation with their biological families, love within an adoptive family or success as a productive, independent individual.
A Lasting Legacy
Methodist Children's Homes has been providing care and love for children and families in Mississippi since 1896. Originally an orphanage, MCH has cared for more than 11,000 children for over a century. We have grown from our original location in Water Valley to multiple homes across the state, and our primary campus is now in Jackson. The legacy of Methodist Children's Homes has always been that of Christ-centered, generous love — something that will never change.