Gretchen W. Cook is a native Floridian who fell in love with Mississippi on a trip to the state in 1986.  She worked for Belhaven University for 16 years as both library director and accreditation officer.  She has long been publisher of a number of parenting-focused magazines distributed in the state, from Parents & Kids, to Mothers & Babies, Greetings and the College Planner.
She began volunteering at Methodist Children's Homes of Mississippi and became an advocate for the organization, leading to her eventual employment as a member of the senior leadership team and later appointment as interim CEO.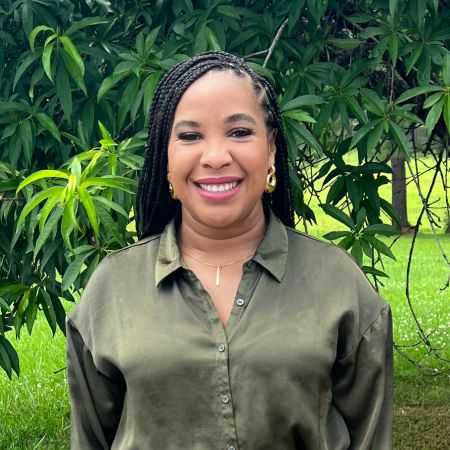 Keisha holds a Bachelor's Degree in Business Administration and a Master's degree in Public Health. She brings a broad program and operational leadership perspective that will enhance our vision "to become a national leader in providing innovative therapeutic services".
Keisha works with the Senior Leadership Team to manage year-round planning, execution and quality control of program activities, organizational administration and strategic priorities. Keisha provides strategic direction to the Program staff, communicates and demonstrates the organization's mission, goals, and culture. Keisha leads the staff in creating an inclusive trauma informed environment. She is responsible for the oversight of the Clinical Program and Services, Residential Program, Foster Care Program, Campus Life  and Transitional Living Programs as well as the Crisis Stabilization Unit. The first of its kind to serve as a residential treatment facility for minors who have experienced complex trauma. Keisha is a Jackson native and enjoys spending time with her family. 
Scott has spent over 30 years working with a variety of companies including manufacturing, education and non-profit organizations before joining MCH as Director of Finance. He is a graduate of Mississippi College and is a Certified Public Accountant. He is excited to help children and families of Mississippi.

A life-long Mississippian, Scott and his wife Renee reside in Clinton. They are the parents of twins and have two grandchildren. Some of Scott's interests include classic rock, gospel music and barbecue along with being "Papi" to the grandkids.
Bob supervises multiple departments at Methodist Children's Homes, including property, fleet, I.T., security, food service and equipment. Having served at other non-profits for nearly 13 years, he understands the unique set of challenges working in the non-profit sector presents. Bob brings over 30 years of experience in property maintenance and management to MCH.
Originally from Metairie, LA, Bob is a lifelong fan of both the Saints and LSU. He enjoys Cajun foods, all types of music and being Grandpa to 6 wonderful girls. He and his wife Darlene live in Brandon.
Michael has been a local licensed Pastor with the Mississippi Conference of The United Methodists Church for four years. He received his Bachelor of Science degree from the University of Southern Mississippi and a Local Pastors License from Millsaps College's Center for Ministry. He is in pursuit of a Master of Divinity.
Michael is happily married with two daughters.