As President and CEO of the Methodist Children's Homes of MS (MCH), Devon provides the direction and momentum of MCH. He is passionate about providing safe and loving homes for Mississippi's most hurting children and his vision is to continue providing the highest quality of services for the children and families who need it most. 
Devon serves as a board member for the Mississippi Association of Child Caring Agencies and has worked in the field of Child Welfare for twelve years.  In addition to Devon's experience working with children and youth in the foster care system, he has an extensive career history providing critical incident trainings, debriefings and interventions in adult corrections in Arkansas, Pennsylvania and Georgia. 
Devon received his bachelor of social work degree from Arkansas State University, his MSW and Child Welfare Certification from the University of Pittsburgh and is a Licensed Clinical Social Worker and Supervisor. 
Devon is married to his amazing wife, Jacqueline, who is also a Licensed Clinical Social Worker and they have three wonderful children.
Keisha holds a Bachelor's Degree in Business Administration and a Master's degree in Public Health. She brings a broad program and operational leadership perspective that will enhance our vision "to become a national leader in providing innovative therapeutic services". Previously, Keisha was at Jackson State University where she enjoyed a career as the Title IX Coordinator in which a few of her duties included program leadership, policy development and serving as a member of the Mississippi Council on Human Trafficking.
As Director of Development, Samantha oversees all fundraising, donations, and communications. She is passionate about helping others as she has served at several non-profits during her career.
Samantha has a background in Social Work. Her combination of Social Work and Development experience makes her the perfect match for helping the children at MCH.
She lives in Madison with her husband and five children.
Bob supervises multiple departments at Methodist Children's Homes, including property, fleet, I.T., security, food service and equipment. Having served at other non-profits for nearly 13 years, he understands the unique set of challenges working in the non-profit sector presents. Bob brings over 30 years of experience in property maintenance and management to MCH.
Originally from Metairie, LA, Bob is a lifelong fan of both the Saints and LSU. He enjoys Cajun foods, all types of music and being Grandpa to 6 wonderful girls. He and his wife Darlene live in Brandon.
As Organizational Performance Officer, Jennifer oversees accrediation and strategic planning.
Jennifer graduated from Belhaven University with a Bachelors of Science in Arts Administration. She connects very deeply to the mission and vision of MCH and looks forward to how the Lord will continue to direct the agency.
Jennifer resides in Madison with her husband, Christopher, and daughter, Libby.
Michael has been a local licensed Pastor with the Mississippi Conference of The United Methodists Church for four years. He received his Bachelor of Science degree from the University of Southern Mississippi and a Local Pastors License from Millsaps College's Center for Ministry. He is in pursuit of a Master of Divinity.
Michael is happily married with two daughters. 
Dru is the Therapeutic Foster Care Services Director for Methodist Children's Homes of MS. She is passionate about recruiting, training and supporting foster families to care for the most vulnerable children in our state. Dru oversees a team of professionals that includes therapists, case managers and foster care specialist that work to meet the needs of children in a family-like setting, preparing the family as a whole for permanency; which can be obtained through adoption or reunification with biological family.
Dru is a Licensed Clinical Social Worker with over 10 years of professional experience working in areas of Child Welfare, Addiction Counseling, and Mental Health. Dru received her BSW from Mississippi State University and went on to receive her MSW at Jackson State University. Dru is a certified Youth Mental Health First Aid trainer and TBRI Practitioner and Educator. Dru is married to her husband, Cassidy Crenshaw, who is the Worship Pastor at Pinelake Clinton, and they have three young and active children.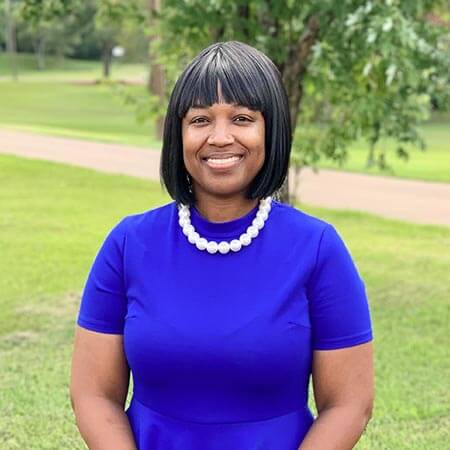 Mandy Bufkin is a Jackson native and Belhaven University alumni. She has worked at Methodist Children's Homes of MS for five years in various roles. As Community Engagement Manager she oversees volunteers, communications and marketing. Before serving at MCH, she worked for various non profit organizations including MS Craft Center, Mississippi Symphony Orchestra, MS Arts Commission, and two churches in Ireland.
Outside of work, Mandy is active in her church, enjoys reading, and spending time with her husband, Craig, and son, Ezra. Mandy and her husband reside in Fondren.